ML System Design

Interview Masterclass

Maximize your chance of success in landing your dream AI/ML Engineer job by joining the cohort masterclass led by FAANG engineers

Join Our Cohort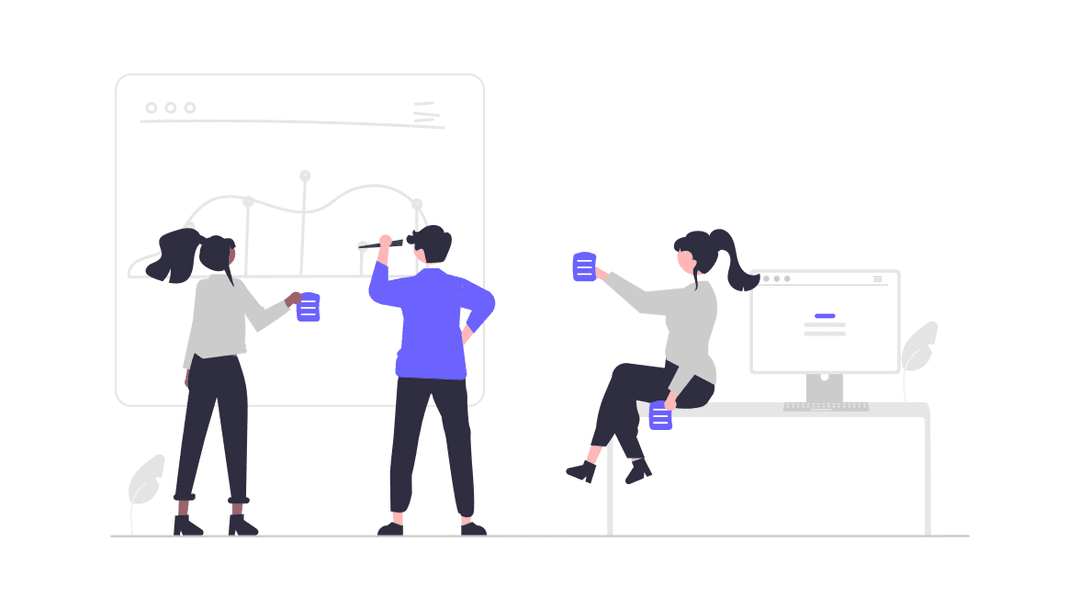 What Our Masterclass Offers
Never enter an AI/ML Engineer interview blindfolded. We will give you the exclusive insights, a TON of practice questions and inside scoops from interviewers - so you can succeed!
👨‍🏫 Live Online Classes

Meet with your instructors and peers two times a week via Google Meet. In each class you will learn, practice, and network for your next MLE job.

📚 Comprehensive Curriculum

Master core areas of MLE interviews: coding, system design, ML system design, culture-fit & leadership. We will teach you dozens of concepts and solution templates.

😎 MLE Instructors from Top Companies

Work with hiring managers from top companies like Google and Meta.

📈 Break the Senior & Staff Bar

Frustrated why you are being down-leveled? Get the exclusive take from MLE hiring managers on why this occurs and how to break the bar.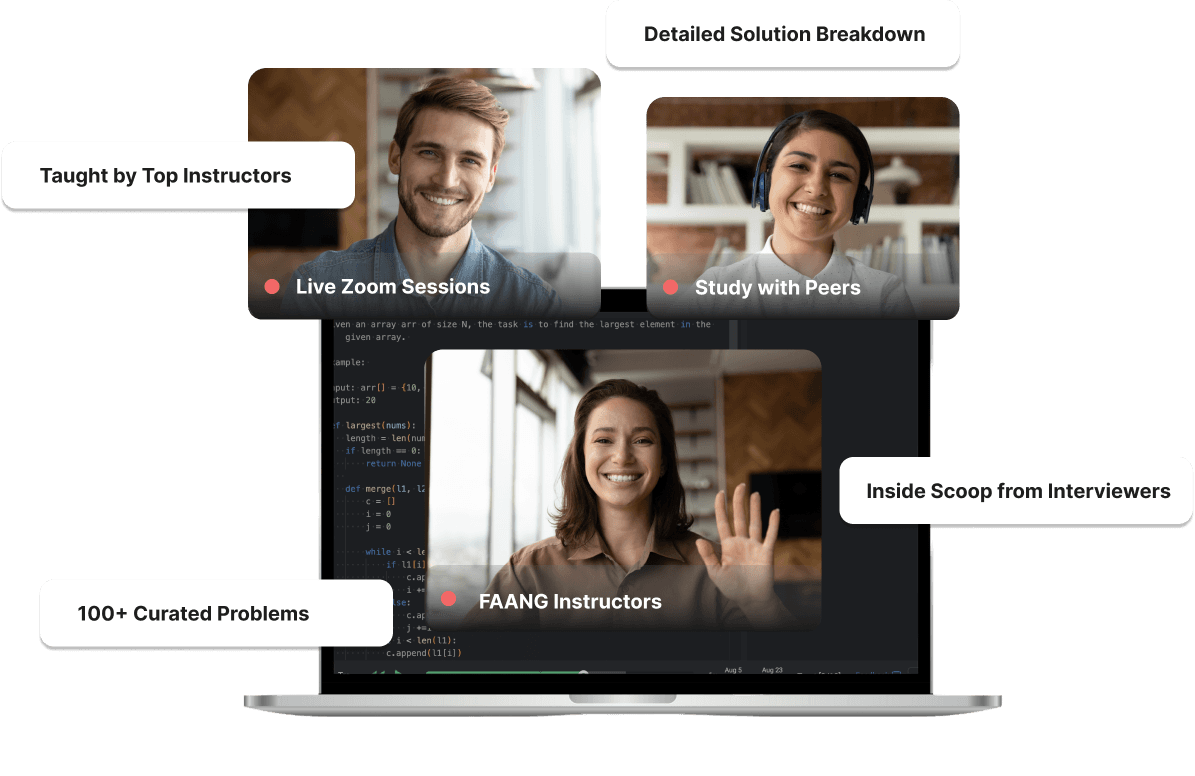 📚 Our Curriculum
Our course roadmap makes sures that you are not entering your upcoming interview blindfolded.
Week 1 - ML System Design

We will teach you the core components of designing a scalable, maintainble application systems, AND give you the framework to answer even the hardest questions, effectively.

Week 2 - ML System Design

ML System Design is a black-box for many. But, with our course lessons and practice sessions, you will acquire intuition on how to frame ANY open-ended ML system design questions.
Our Cohort Schedule
Our Flagship MLE Engineering Masterclass starts on December 04. We will meet two times a week via Google Meet over the course of two weeks.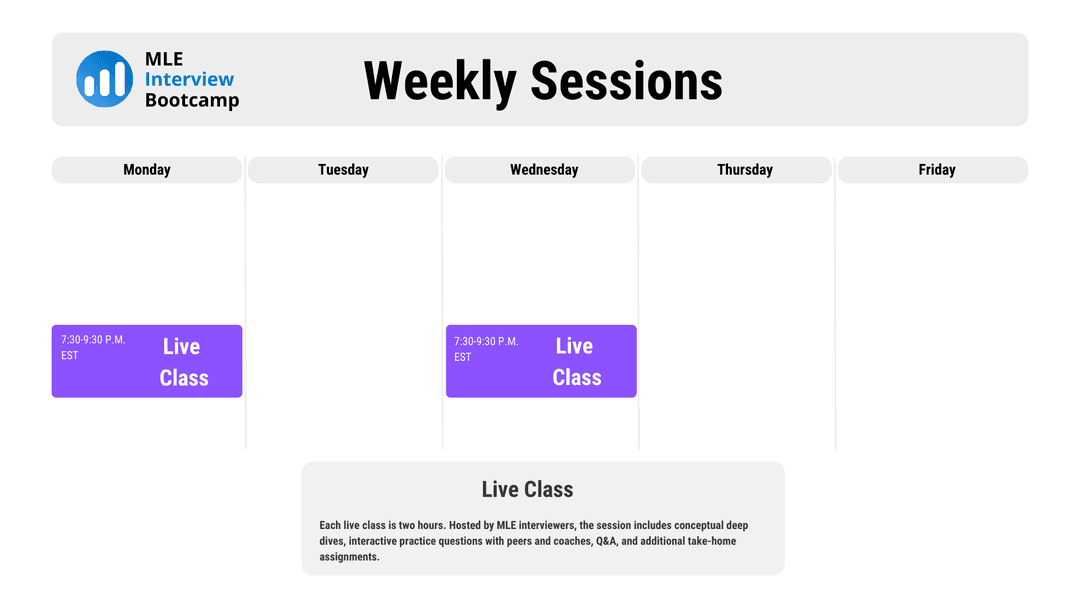 Taught by Instructors from Top Companies
We've been in your shoes multiple times. We understand the frustration in the interviewing game as a candidate. And, we know what interviewers look for as we conducted interviews ourselves. Join our masterclass, and we will give you the inside scoop on how to ACE AI/ML Engineering interviews.
Dan Lee

ML Instructor

I have been a practitioner and coach in data science and ML engineering for the past 7 years. I have managed, developed, and deployed statistical analysis and ML systems across a consulting firm, startups and large tech. Now, I run DataInterview.com and have helped people land top jobs with high compensations (e.g. ~$300K+) in DS & MLEs at companies like Google, Meta, Amazon and much more! I love sharing my passion for DS & MLE to my students as I provide personalization based on your background and career goals. Reach out to me to land your dream data job!
Join Our MasterClass
Our next cohort starting December 04, 2023 only has limited slots. Secure your spot today so you don't miss out on the opportunity to accelerate your interview prep in ML Engineering!
ML System Design Masterclass
Limited to just 20 seats
Join Cohort
8 Hours of Live Classes Led by Hiring Managers at Top Companies
Core Technical Areas - ML Foundations & System Design
Behavioral & Leadership Question Prep
Resume Tips from Hiring Managers
Offer Negotation Tactics
1-Year Access to DataInterview
1-Year Access to the Lecture Recordings
Cohort Study Group on Slack
Strong Network with the Alumni Community
Frequently asked questions
Have a different question and can't find the answer you're looking for? Reach out to our support team by sending us an email at contact@datainterview.com and we'll get back to you as soon as we can.
How hands-on will the instructors be over the course of the masterclass?

The instructors are experienced professionals in AI/ML engineering and interviewing. We will address all the questions you have during and, via, slack message and email over the course of the masterclass.

What happens after I enroll?

You will receive an email from us with an onboarding document, slack access, and DataInterview course access.

What if I miss out on one of the live classes? Will I be able to watch the recording?

Yes, all the classes will be archived for you to watch and re-watch should you miss the class or you just simply want to review.

What does the Personalized Masterclass entail?

You will get 3 x 1-hour 1:1 session time with the instructor of your choice. The 1:1 session time will be part mentorship or purely mock interview - depending on what you request.

What if I lack prior experience as a Machine Learning Engineer. Is this still right for me?

The masterclass presumes that you have at least a year or two industry experience in a technical profession (e.g. data science, software engineering, ML engineering, data engineering). Or, you are a Masters or Ph.D. student specializing in ML or Data Science.

Do you cover the basics in machine learning and statistics?

The course presumes that you already have basic knowledge in statistics and machine learning engineering. And, if you forgot some, that is okay. We will send you pre-reading content.

I do not know how to code. Should I still take the masterclass?

We do not recommend that you take the masterclass if you do not know how to code just yet. If you can solve easy-level algorithms & data structure question in OOP language (e.g. Python) then you have sufficient knowledge for the masterclass prep.

Is it possible to pay in installments?

Absolutely, we can provide a payment plan that allows you purchase the masterclass in three installments. You can email contact@datainterview.com to get this set up.

What is the `AI` portion of the masterclass?

The ML/AI constantly evolving. Our concept review and question bank reflects the changing times. Some of our topic coverage will include questions and concepts based on large-language-model.